Former President of Sierra Leone, His Excellency Ernest Bai Koroma, visits the Arusha branch of the Mechanism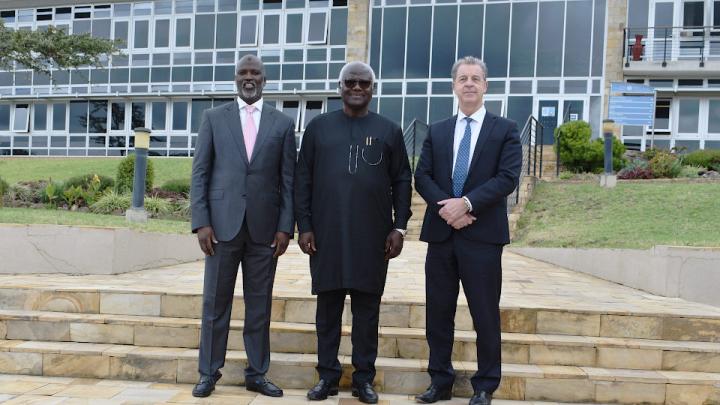 Today, the former President of the Republic of Sierra Leone, His Excellency Ernest Bai Koroma, visited the Arusha branch of the International Residual Mechanism for Criminal Tribunals (Mechanism). His Excellency was joined by Mr. Sheriff Mahmud Ismail, Special Executive Assistant to His Excellency; Ms. Franya Elisabeth Cabral-Ruiz, Advisor to His Excellency; and Mr. Marx Chocha, Assistant to the Consul of Sierra Leone.
The delegation was welcomed by Prosecutor Serge Brammertz and Registrar Abubacarr M. Tambadou, along with senior staff members of the Mechanism. Following briefings by the Prosecutor and the Registrar on the Mechanism's activities, priorities and legacy, His Excellency commended the Mechanism for its impressive work and emphasised the importance of continuing such work to deter future crimes.
The visit also included a guided tour of the Mechanism's state-of-the-art courtroom, as well as its comprehensive library and multi-faceted archives section. As he signed the visitor's book, His Excellency expressed his gratitude for the hospitality and information received.