Farewell message from President Theodor Meron to staff
President
Statement
Arusha, The Hague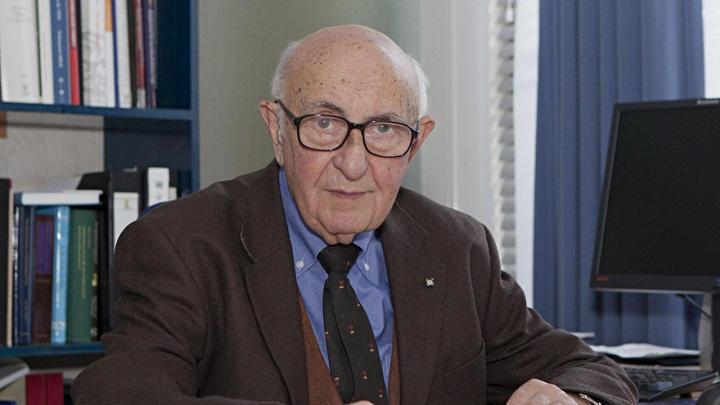 Dear Colleagues,
As I prepare to step down from my role as President of the Mechanism, I wanted to take a moment to express to you my sincere appreciation for all your hard work and contributions to the Mechanism.
Looking back on my tenure as President, I am tremendously proud of the Mechanism's achievements. From the delivery of the very first appeal decision in 2012 establishing that the Mechanism will adhere to the principle of normative continuity and respect the legacies of its predecessor Tribunals, to the construction of our remarkable new premises at the Arusha branch, and from the pioneering of state of-the-art archival practices to the myriad of steps we have taken in the process of building a truly trans-continental institution with each branch working in harmony with the other, the past nearly seven years have truly been an exciting and formative time for our institution, and our institution, in turn, has served as a model for others.
None of these achievements could have been accomplished without your exceptional tenacity, your abiding professionalism, and your fundamental dedication to the Mechanism and to the principles and values that the Mechanism serves. 
I am confident that, with your invaluable assistance, the Mechanism will continue to perform at the highest levels as my successor, Judge Carmel Agius, takes the helm of our institution on 19 January 2019.
In closing, I wish to thank you again for your service to the Mechanism and for all that you have done to ensure the very successful functioning of our institution since its inception in 2012. It has been a true privilege working with you over the past nearly seven years as President and I look forward to continuing to work with many of you as a Judge of the Mechanism in the weeks and months to come.
With my sincere gratitude,
Theodor Meron
President