Chief Prosecutor Brammertz on mission to South Africa
Prosecutor
Press release
Arusha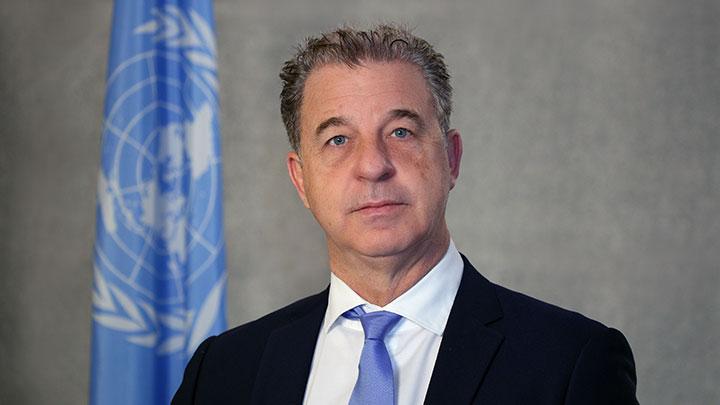 Chief Prosecutor Serge Brammertz of the IRMCT Office of the Prosecutor (OTP) is on an official mission to South Africa from 31 July to 4 August 2023. He will visit Cape Town first, and then Pretoria.
This visit follows the recent arrest of the fugitive Fulgence Kayishema on 24 May 2023 in Paarl, South Africa. During the mission, Prosecutor Brammertz will meet with the Operational Task Force established by the South African Government to assist the OTP in locating Kayishema. He will also have the opportunity to meet with senior officials including H.E. Dr. Naledi Pandor, the Minister of International Relations and Cooperation, Mr. John Jeffery, the Deputy Minister of Justice, and Advocate Shamila Batohi, National Director of Public Prosecutions.
During his meetings, Prosecutor Brammertz will highlight that the arrest of Kayishema was due to the exceptional cooperation between his Office and South African authorities, and express the OTP's thanks. He will also discuss his recent visit to Nyange, Rwanda, where he was able to meet with the victims and survivors of Kayishema's alleged crimes, who conveyed their great satisfaction that Kayishema has finally been brought to justice. Finally, Prosecutor Brammertz will underscore the importance of continued efforts by the international community to ensure accountability for crimes committed during the 1994 Genocide against the Tutsi in Rwanda.