Ceremony regarding closure of the United Nations Detention Facility and handover to Government of Tanzania
Registry
Press advisory
Arusha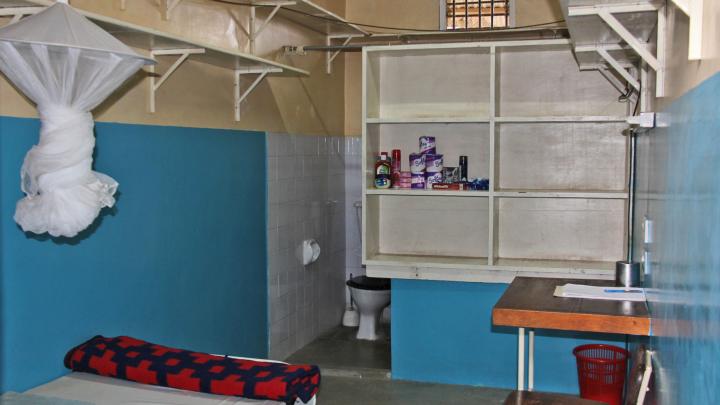 On 23 February 2023, the Registrar of the International Residual Mechanism for Criminal Tribunals (IRMCT or Mechanism), Abubacarr M. Tambadou, will officiate over the closure of the United Nations Detention Facility (UNDF) in Arusha, in a handover ceremony to return the premises housing the UNDF to the Government of the United Republic of Tanzania. The ceremony is scheduled to take place at 10:00 on 23 February 2023 at the UNDF. The ceremony will be attended by senior Mechanism representatives, longtime stakeholders such as the International Committee of the Red Cross and high-level officials from the Government of Tanzania.
 The ceremony will also be an occasion for approximately 30 Tanzanian Prison Officers to receive their certificates for a training offered by the Mechanism from 20-22 February.
 On 20 May 1996, the International Criminal Tribunal for Rwanda commenced its use of the UNDF within the Tanzanian Prison compound based in Arusha, Tanzania. The UNDF was the first dedicated detention facility established and managed by the United Nations. On 31 December 2015, following the closure of the ICTR, the Mechanism took over responsibility for the functioning of the UNDF.
 As the UNDF housed its last detainees in December 2022, the UNDF facilities will be formally returned to the Government of Tanzania on 28 February 2023.
WHAT: Handover Ceremony closing the United Nations Detention Facility and returning the premises to the Government of the United Republic of Tanzania.
WHERE: The Arusha Prison Compound (located near Arusha Airport)
WHEN: 23 February 2023 from 10:00 – 12:30 EAT
DEADLINE FOR ACCRREDITATION: 22 February at 12:00 EAT. Send accreditation requests to mict-press [@] un.org
For further information please contact:
External Relations Office
Tel: +255 27 256 5013
or email: mict-press [@] un.org