Regional Commissioner of Arusha Visits the Arusha Branch of the Mechanism
Mechanism
Press release
Arusha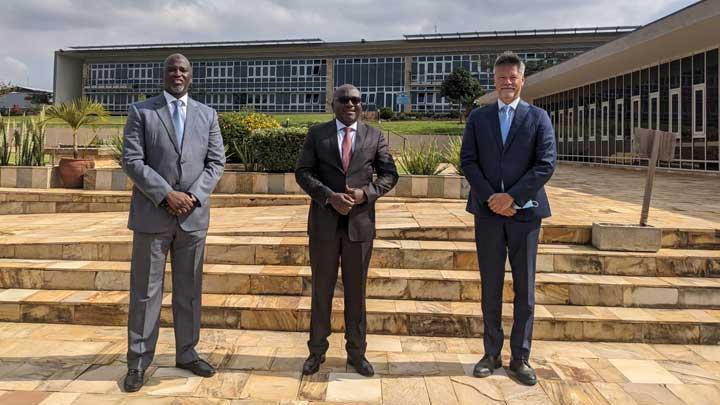 On Wednesday, 28 July 2021, the International Residual Mechanism for Criminal Tribunals ("Mechanism") received the Hon. Mr. John Mongella, Regional Commissioner of Arusha, United Republic of Tanzania, at the premises of the Mechanism's Arusha branch. The visit was a courtesy call by the Hon. Mr. John Mongella.
The Regional Commissioner was met by the Prosecutor of the Mechanism, Mr. Serge Brammertz, the Registrar of the Mechanism, Mr. Abubacarr Tambadou and representatives of the Office of the President as well as the Office of the Prosecutor and the Registry. During this courtesy visit, Prosecutor Brammertz briefed the Hon. Mr. Mongella on the tracking of the remaining fugitives of the International Criminal Tribunal for Rwanda and the progress of the case against Mr. Félicien Kabuga before the Mechanism. Registrar Tambadou informed the Hon. Mr. Mongella about the mandate of the Mechanism and reiterated his appreciation for the excellent support and cooperation that the Mechanism and its staff continue to receive from the Arusha local authorities.
The Hon. Mr. Mongella expressed his gratitude for the hospitality and the information provided and reiterated the Government of Tanzania's full support to the important work of the Mechanism.
The visit also included a tour of the courtroom, library and archives section and finished with a signing of the visitor's book.