Prosecutor completes mission to Kigali
Office of the Prosecutor
Press release
Arusha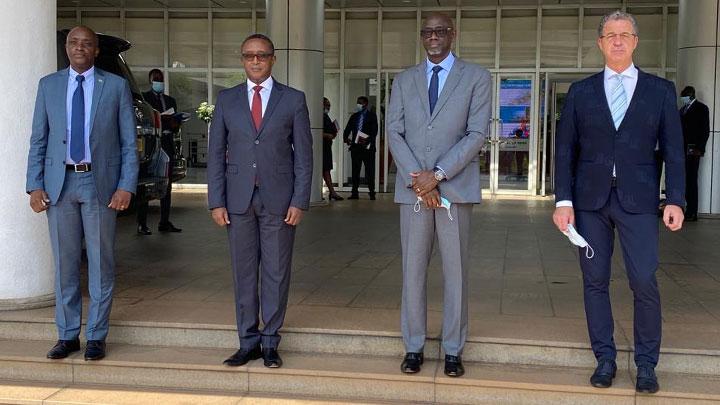 Mechanism Prosecutor Serge Brammertz visited Kigali from 30 November to 4 December 2020, as part of preparations for his regular biannual report to the UN Security Council (UNSC).
During this visit, the Prosecutor met with key officials of the Republic of Rwanda including Dr. Vincent Biruta, the Minister of Foreign Affairs and Cooperation, Mr. Johnston Busingye, the Minister of Justice, and Mr. Aimable Havugiyaremye, the Prosecutor General, to discuss the work of the Office of the Prosecutor (OTP), including trial proceedings in the Turinabo et al. case, pre-trial proceedings in the Kabuga case and the search for the remaining six fugitives indicted by the International Criminal Tribunal for Rwanda. It was agreed that the cooperation between the OTP and Rwandan authorities reflects a true partnership between international and national authorities based on a shared commitment to justice and accountability.
The Prosecutor also met with the National Commission for the Fight Against Genocide (CNLG) to discuss the OTP's work and hear from victims and survivors of the genocide. The Executive Secretary of CNLG expressed great appreciation for the OTP's continued efforts to achieve more justice for more victims, and offered full support to the OTP in its prosecutions and the search for the remaining fugitives.
The Prosecutor also met with members of the international community.
It is expected that Prosecutor Brammertz will present his next report to the UNSC on 14 December.