Mechanism and other International Organizations based in Arusha invite the public to the Arusha International Organizations Day
Mechanism
Press advisory
Arusha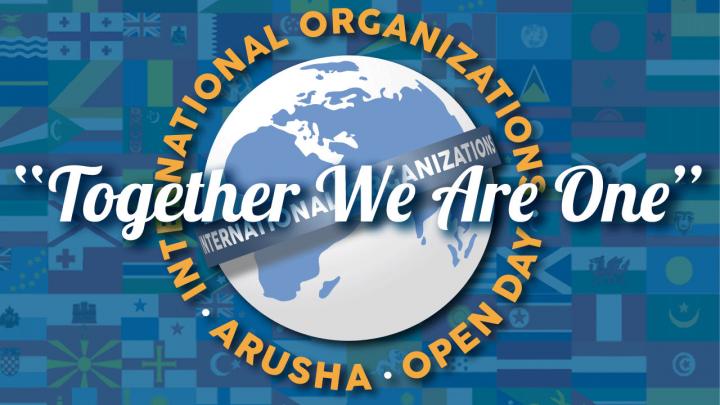 The International Residual Mechanism for Criminal Tribunals (Mechanism) and other international, regional and sub-regional organizations in Arusha will host the second Arusha International Organizations Open Day on Saturday, 3 November 2018, from 10:00 – 17:00 at the premises of the Mechanism at Lakilaki, Arusha, Tanzania. Alongside the Mechanism, other international organizations participating in the event include the African Court for Human and Peoples' Rights, the African Institute of International Law; the African Union Advisory Board on Corruption, the East African Community and its constituent institutions, the East, Central and Southern Africa Health Community, the Eastern and Southern African Management Institute, and the Pan African Postal Union.
During the Open Day, the public will have the opportunity to listen to welcoming speeches from  the guest of honour, the Minister of Foreign Affairs and East African Cooperation of the United Republic of Tanzania, the Hon. Dr. Augustine Mahiga, or his representative, from the Regional Commissioner for Arusha, Mr. Mrisho Mashaka Gambo, and the Lord Mayor of the city of Arusha, Mr. Kalisti Lazaro Bukhay, as well as from the Mechanism Judge William H. Sekule and the Heads of the International Organizations. Following these speeches, there will be a variety of presentations through the course of the day at the courtroom and the stands of the respective international organizations.
As part of the programme, presentations will be given by representatives of the Mechanism, including by Judge Sekule. In addition, documentaries produced by the International Criminal Tribunal for Rwanda (ICTR) will be screened, including the documentaries entitled "Justice Today" and "The Path to Reconciliation". The public will also have the opportunity to visit an exhibition at the library about the rich archives of the ICTR and the International Criminal Tribunal for the former Yugoslavia. There will also be a medical team present to conduct free medical check-ups, as well as a children's corner with activities for the younger visitors.
The Arusha International Organization's Open Day is an annual event which aims to provide the general public with an opportunity to learn more about the mandate and functioning of the various international institutions based in Arusha.
Representatives of the media wishing to attend the event should send an email to mict-press [at] un.org for more information on the relevant procedures.
Snacks and refreshment will be served.
****
Getting to the IRMCT
The easiest way to get to the Mechanism by public transportation will be as follows:
Route 1: Njiro – Kijenge – City Center – Nairobi Road Junction – Lakilaki, Kisongo
Pick-up Points
Arusha Institute of Accountancy
Impala Roundabout
Clock Tower Roundabout
Nairobi Road Junction – Lakilaki, Kisongo
Route 2: Sakina – Fortes – Majengo – Cultural Heritage – Lakilaki, Kisongo
Pick-up Points
Technical College
Fortes
Cultural Heritage – Lakilaki, Kisongo
Route 3: Kimandolu Cette Garden – Sanawari – Regional Commissioner's Office – Benson Shop – Lakilaki, Kisongo
Pick-up Points
Kimandolu Cette Garden
Phillips
Sanawari
Clock Tower Roundabout – Lakilaki, Kisongo
Route 4: Ngaramtoni ya Juu – Majengo – Dodoma Road – Lakilaki, Kisongo
Pick-up Points
Ngaramtoni ya juu
Majengo
Majengo/Dodoma Road junction