The Mechanism welcomes Magistrates from Francophone Africa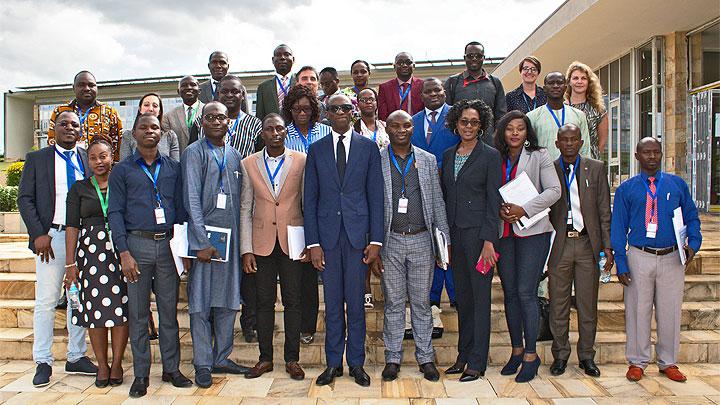 The International Residual Mechanism for Criminal Tribunals (Mechanism) welcomed a delegation of 20 African francophone Magistrates at the premises of the Mechanism's Arusha branch on Thursday, 27 February 2020.
Prosecutor Serge Brammertz, Registrar Olufemi Elias, and other Mechanism's representatives warmly welcomed the delegation representing more than nine African francophone countries, and provided a briefing on the Mechanism's overall mandate, and the responsibilities of the Mechanism's different organs. The Magistrates visited Arusha as part of a training at the African Institute for International Law.
The delegation of Magistrates thanked the Mechanism's officials for their hospitality, and for the information shared regarding the mandate and functioning of the Mechanism.
The delegation concluded the visit with a tour of the Mechanism's Arusha premises.