President Agius concludes high-level meetings with Tanzanian officials
President
Press release
Arusha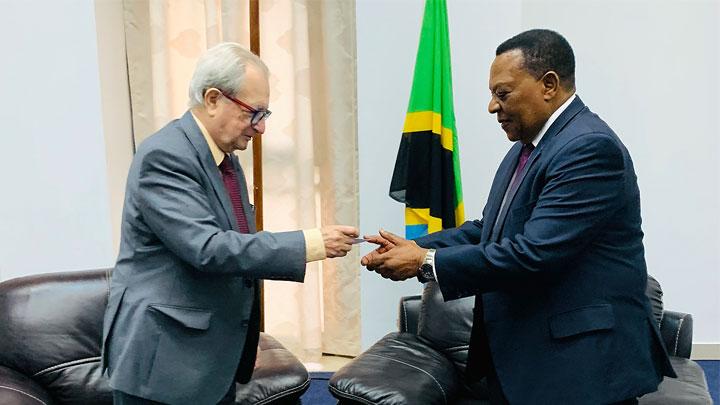 The President of the International Residual Mechanism for Criminal Tribunals (Mechanism), Judge Carmel Agius, today concluded his second visit to Dar es Salaam in the United Republic of Tanzania (Tanzania), where he held high-level meetings with Government officials.
Having travelled to Arusha earlier in November to spend time with staff at the Mechanism's Arusha branch, President Agius took advantage of his presence in Tanzania to visit Dar es Salaam. There, he met with Tanzania's Minister of Foreign Affairs and East African Cooperation, Prof. Palamagamba Kabudi, and Minister of Constitutional and Legal Affairs, Dr. Augustine Mahiga, on 7 and 8 November 2019, respectively. President Agius provided the Ministers with an update on the Mechanism's work and reiterated his gratitude for the unwavering support that the Mechanism continues to receive from the Tanzanian Government.
The President also met with members of the diplomatic corps accredited to Tanzania, who he briefed on the progress of the Mechanism's work and the various challenges it faces in the implementation of its mandate.
Before travelling to Dar es Salaam, and in the spirit of fostering strong working relations between the Mechanism and other judicial institutions in Arusha, President Agius met with the President of the East African Court of Justice, Dr. Emmanuel Ugirashebuja, to discuss matters of mutual interest to both institutions.