Burkina Faso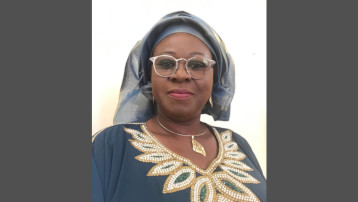 Summary of qualifications
I am a magistrat de grade exceptionel (senior member of the national judiciary). I have proven expertise in Criminal Law, Criminal Procedure, International Criminal Law, International Humanitarian Law and Civil Law.
I have completed several certified training courses in various areas of law, including:
Land Law Reform: State of the Reform
Prevention and Management of Land Conflicts
Mechanisms of International Cooperation in Criminal Matters within the Framework of Counter-terrorism
Money-laundering and Economic and Financial Crime in OHADA (Organisation for the Harmonisation of Corporate Law in Africa) Law
Investigating, Prosecuting and Trying Money-laundering Cases
Judicial Response to Terrorism
Furthermore, I am involved in the defence and promotion of human rights in Africa. I was elected President of the Association des Femmes Juristes du Burkina Faso (Association of Female Jurists of Burkina Faso) (2013 to 2017) and Vice-President of the Fondation pour l'Etude et la Promotion des Droits de l'Homme en Afrique (Foundation for the Study and Promotion of Human Rights in Africa) (FEPDHA) from 2007. I am also a founding member of the African Women Leaders Network for the Promotion of Sexual and Reproductive Health and Family Planning (AWLN). Between 2012 and 2021 I represented organisations defending and promoting Human Rights on the Economic and Social Council of Burkina Faso;
I was a member and deputy rapporteur of the constitutional commission that edited the draft constitution of the Fifth Republic of Burkina Faso in 2017. I was also involved in the redrafting of a new criminal code in 2018 and a new code on criminal procedure in 2019.
I have represented the African group on the Women's Advisory Council of the Organisation of Islamic Cooperation (OCI) since November 2019.
Diplomas
2007: Diploma of Specialisation in Development Law from the International Development Law Organisation (IDLO) in Italy, Rome;
1997-1999: Diplôme de magistrat (judicial service diploma) from the National School of Administration and the Judiciary (ENAM), Ouagadougou, with honours.
1989-1995: Bachelor of Laws and Master of Laws, from the Faculty of Law and Political Science, University of Ouagadougou, MAJOR: Judicial Law
Thesis topic: The Individualisation of Criminal Penalties.
1984-1988: Baccalauréat série littéraire A4 (high school diploma in literature, series A4) from the Ouézzin COULIBALY High School, Bobo-Dioulasso;
Professional experience
Since October 2015: Chamber President at the Court of Appeal of Ouagadougou, where I preside over the criminal chamber
October 2012 - October 2015: President of the Court of First Instance of Ouagadougou, the largest court of first instance in Burkina Faso
October 2007 - July 2012: Senior Investigating Judge with the rank of Vice-President of the Court of First Instance of Ouagadougou:
In addition to the management of case files, I was responsible for the execution of international letters rogatory within the framework of judicial assistance, which requires expertise in the rules of international criminal cooperation, a good knowledge and practical experience of Burkinabè legislation, community law and international law.
October 2002 - July 2007 : Investigating Judge of the Court of First Instance of Ouagadougou;
October 2001 - June 2002: Deputy Prosecutor of Faso at the Court of First Instance of Ouagadougou;
October 1999 - June 2001: Deputy Prosecutor of Faso at the Court of First Instance of Ouahigouya;
Working languages
French: Speaking: Excellent Reading: Excellent Writing: Excellent
English Speaking: Good Reading: Good Writing: Good